Breaking Barriers Innovations - Social Isolation and Loneliness 
The Connection Coalition and Breaking Barriers Innovations came together for a virtual webinar titled 'A Little More Conversation, A Little More Action: Joining Up our Approach to Social Isolation and Loneliness Around Community and Place." Exploring three key themes:
Prioritisation: Making loneliness everyone's business. What is the cost of doing nothing?
Prevention: Learning from the lockdown. How can we put prevention at the heart of the agenda?
Inspiration: Thinking beyond our current constraints. How can we leverage community assets and technology
Grief and Bereavement Webinar
During Dying Awareness Week on 11-17 May 2020 the Connection Coalition got together with some experts on grief and bereavement to discuss the challenges communities are facing during the COVID-19 crisis. They shared practical advice and information on grieving in isolation, alternatives to in-person funerals and the steps we will need to take in years to come to recover as a society. 
Loneliness Webinar
On Thursday 4th June members of the Connection Coalition came together to share experience and expertise on tackling loneliness, in particular the specific challenges communities are facing during COVID-19. 
They shared findings on who is at particular risk, how best to develop interventions that support people and what plans in the future government and third sector organisation have to push for change in the way people are (or are not) supported.
Harnessing creativity for meaningful connections
On Thursday 2nd July we met to discuss how we can make connections in our communities through creativity. We were joined by speakers from The Local Trust, The Southbank Centre and The Torbay Community Development Trust. 
Building connections to support good mental health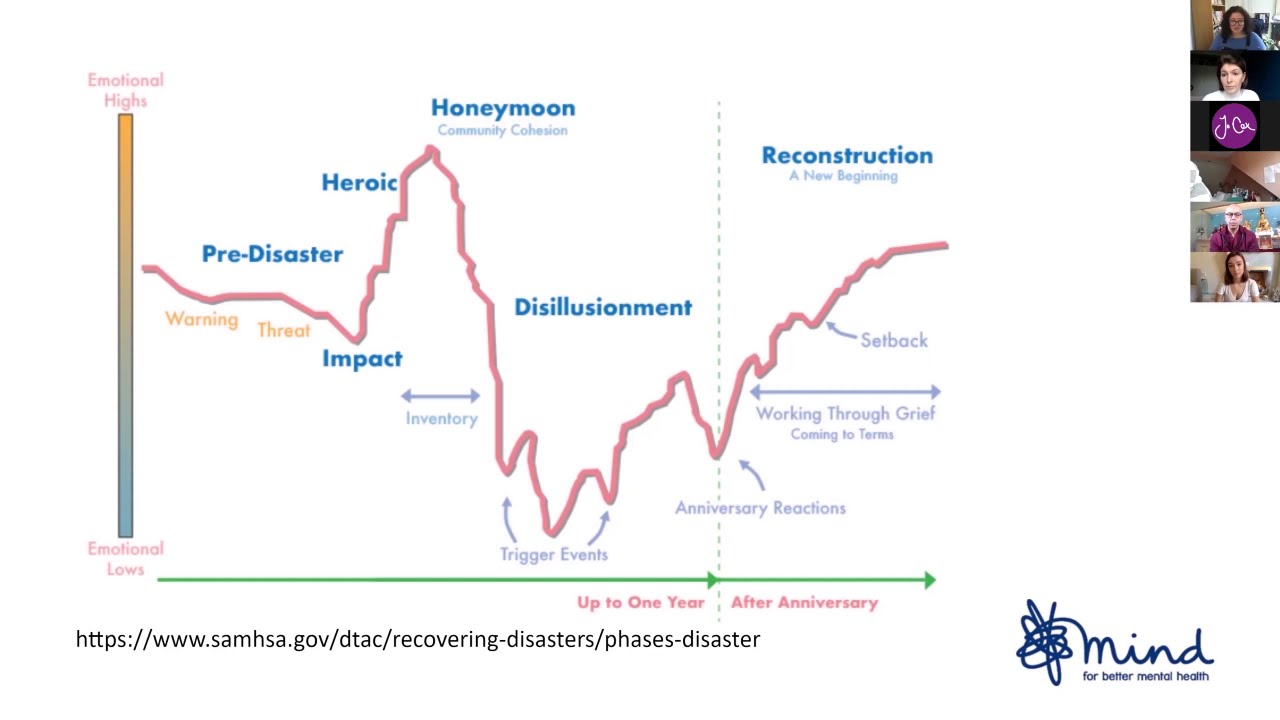 Hosted in partnership with Mind and the Mental Health Collective, this webinar helps you learn about common mental health problems and how you can deal with them in your work, as well as the impact of Covid-19 on mental health.